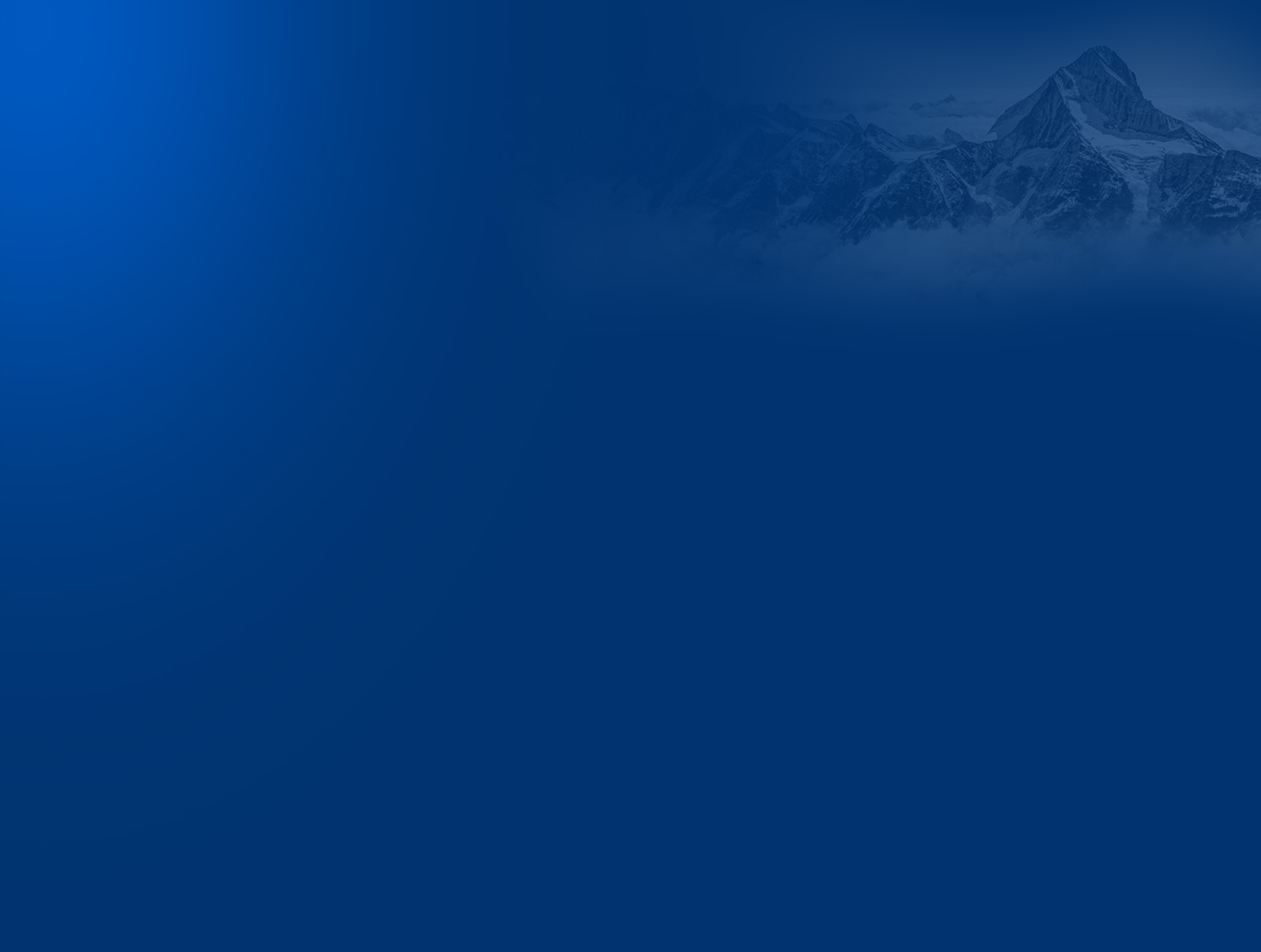 The CARROT TECHNIQUE – peri-implant defects using drill core bone augment – workshop
Your advantages
Only one surgical site
Simple, straightforward and predictable
Can be used directly in practice
TOPIC
21/10/2023
10.00 a.m. – 11.00 a.m.
Lecture 1: Introduction to augmentation techniques with autologous bone
11.00 a.m. – 12.00 p.m.
Lecture 2: Bone augmentation using the carrot technique
12.00 p.m.  – 1.00 p.m.
Break / Catering
1.00 p.m. – 3.00 p.m.
Workshop: Bone augmentation using carrot technique and implantation on artificial jaw
3.00 p.m.
Closing discussion
What you will take with you
Learn today and start right away the next working day
Use a trepan instead of a pilot drill and augment a stable bone core
Use autologous bone for a long-term stable and aesthetic treatment result
You and your patients benefit from a shortened overall treatment time due to faster healing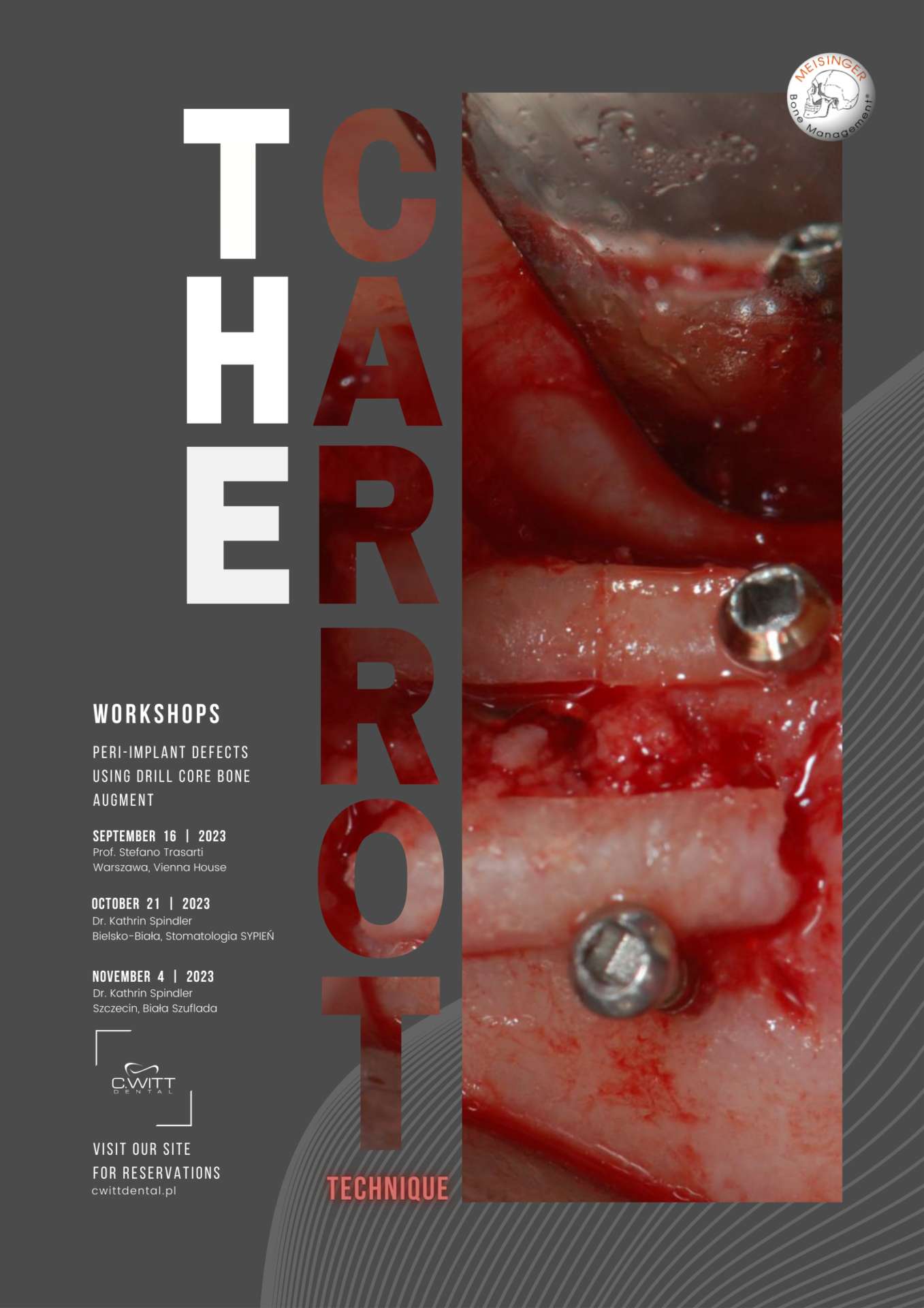 costs
1400 pln – early bird*
1800 pln – regular price
*two months in advance of the workshop
Language of instruction
ENGLISH
location
Nowoczesne Centrum Stomatologii SYPIEŃ
Piastowska 67a, 43-300 Bielsko-Biała
+48 33 822 71 33
https://sypien.pl/
Dr. Kathrin Spindler M.Sc.
2014 Licence to practise dentistry at the University of Münster
2014-2017 Preparatory and further training assistant in oral surgery in Essen
2015-2016 DGI certification of the qualification Curriculum Implantology
2017 Doctorate at the University Hospital Münster – Dept. of Oral and Maxillofacial Surgery
2017-2018 Continuing Education Assistant in Oral Surgery at the University Hospital Mainz
2018-2019 Continuing education assistant in oral surgery in the Private Dental Clinic Schloss Schellenstein,
Prof. Dr. Khoury
2018-2019 Master of Science in Implantology and Dental Surgery
2019-2020 Employed specialist dentist for oral surgery at the private dental clinic Schloss Schellenstein
Since 2021 employed specialist dentist for oral surgery at the Implantology Center Gütersloh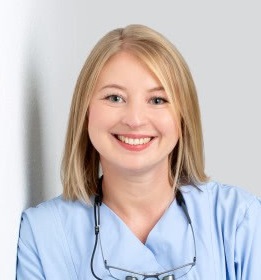 The CARROT TECHNIQUE workshop poprzednia edycja
Zapisz się na kurs The CARROT TECHNIQUE – peri-implant defects using drill core bone augment – workshop
Koszt uczstnictwa w kursie:
od 1400 zł / os.